When determination and training come into play, a man seems to be able to overcome all his limits. This is Stephen De Raffaele's case, the dealer who in 2001 accomplished an extraordinary feat in his field. Let's retrace together the stages of this historic event.
Stephen De Raffaele: the man with the record
Stephen De Raffaele knew he wanted to accomplish a great feat ever since, in 1997, he played his first game of Blackjack at the dealer school. Prompted by the words of his managers, who already considered him a very good dealer, in 2000, De Raffaele applied to the Guinness Book of World Records to establish rules to achieve a world record, since until then no one had ever attempted such a feat.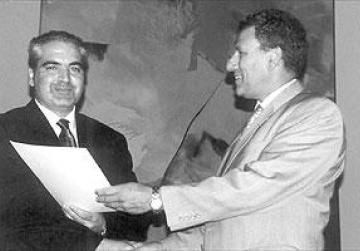 De Raffaele began practicing 8 months before the challenge. The preparation of the Maltese, then 39 years old, consisted of increasing his mental resistance (which he initially exercised by adding up the numbers on the license plates of cars) and his physical resistance. In fact, the record required De Raffaele to stay awake for a long period of time.
To do this, when he left work at 4 a.m., he exercised alone until 1 p.m., while on his days off, he trained from 10 a.m. until the following day, when he woke up his children to send them to school.
The record
The record consisted of achieving as many consecutive shifts as possible. These shifts lasted 8 hours each, with 15-minute breaks between each one: during the eight hours, De Raffaele had to stand and could not move from his desk for any reason.
On August 27, 2001, at 12:10, De Raffaele served the last hand of a marathon that lasted 51 hours and 33 minutes. The dealer, exhausted by the feat, set this exceptional record amidst the compliments of his wife, parents, and all his colleagues at the Oracle Casino in Bugibba, Malta.
Towards a new challenge?

Despite the exceptional feat, De Raffaele has never felt fully satisfied: as he has declared, he is still waiting for a challenger to set a new record so that he can beat it in turn. Unfortunately for him, however, such a record has never been attempted again, and the longest game in history (with the same dealer) still bears his name. Other Guinness World Records have been set in the field of Blackjack: for example, in San Diego, in 2012, the game of Blackjack was played on the largest table in history (206.85 square meters). De Raffaele's record, however, has never been replicated, and the Maltese dealer is still waiting for a worthy challenger.